They Asked For A Paper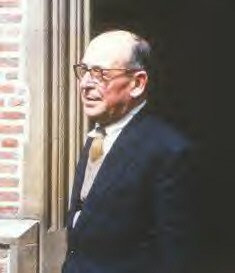 C.S. Lewis. 1898-1963
The Chronicles of Narnia, those who have any familiarity with the name of C.S. Lewis know these seven books, a masterpiece of writing. C.S. Lewis was this and much, much more. Above all else he was a devoute Christian, and wrote at great length on all aspects of Christianity.He was a distinguished professor of English, he wrote science-fiction, he wrote poetry, he was a teacher, he was a friend of J.R.R. Tolkien, he married late in life, and he loved. On this brief page, we'll try and cover as much as we can about this remarkable man, with links to all the best of the appropriate websites, and pictures.
Travel with The Great Sacred Presence, with every step of your journeys, and be Blessed indeed.
A Brief Biography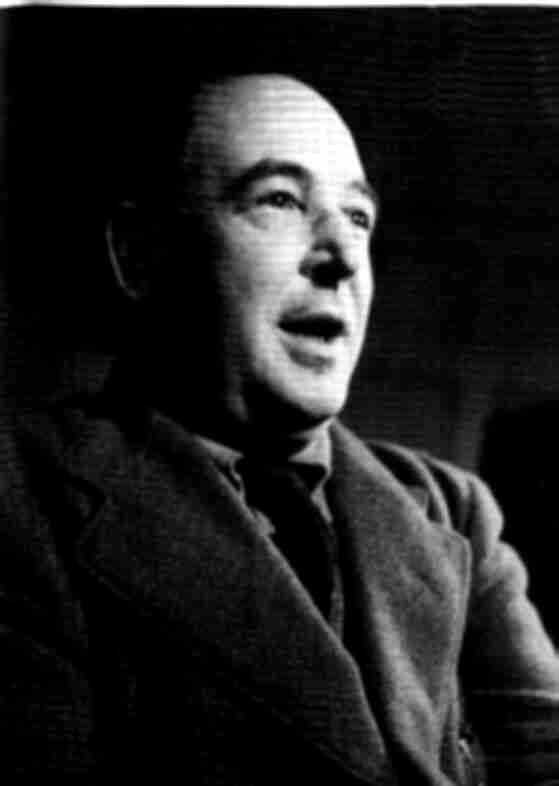 C.S. Lewis
Clive Staples (Jack) Lewis is probably the best known and most effective 20th century writer of Christian apologetics. He was a respected scholar and teacher at Oxford university for 29 years and then served as a professor at Cambridge University until the end of his career. C.S. Lewis received his First Class degree in Classical Moderations from University College, Oxford University, in 1920. In 1922, he received another First Class degree in Literae Humaniores, and yet another in English Language and Literature in 1923.
During his professional career he was Fellow and Tutor in English at Magdalen College, Oxford University from 1925 until 1954, and Professor of Medieval and Renaissance English at Cambridge University from 1954 until 1963. Lewis died at 5:30 p.m. at The Kilns, one week before his 65th birthday on Friday, November 22, 1963, after a variety of illnesses, including a heart attack and kidney problems.
We all have our favourite reading material, and C.S. Lewis was certainly no exception, below is a short list of some of the many books that influenced his philosophy and his faith. Where possible we have attempted to find complete e-texts of these books, on the internet, for your enjoyment, but, as we read, elsewhere, on the net, the best place to start your quest is with Lewis himself.
Phantastes
by George MacDonald
by G. K. Chesterton.

The Aeneid
by Virgil

The Temple
by George Herbert

The Prelude
by William Wordsworth

The Idea of the Holy
by Rudolf Otto

The Consolation of Philosophy
by Boethius

Life of Samuel Johnson
by James Boswell

Descent into Hell
by Charles Williams
He Came Down from Heaven
by Charles Williams

Theism and Humanism
by Arthur James Balfour
The Bible
(especially the Psalms and New Testament)

Centuries of Meditations
by Thomas Traherne
Confessions
by Augustine

The Imitation of Christ
by Thomas à Kempis

Introduction to the Devout Life
by Francis de Sales

The Man Born to Be King
by Dorothy Sayers

Pilgrim's Progress
by John Bunyan

The Sermon on the Mount
by Charles Gore

Philosophy of the Good Life
by Charles Gore

Serious Call to a Devout & Holy Life
by William Law

An Appeal
by William Law

Smoke on the Mountains
by Joy Davidman
The Kilns was the home in Oxford which Lewis shared with his brother Warnie, and later with his wife Joy and her sons. Originally build in 1922, the Lewis' fell in love with its sizeable grounds before they even entered the house. In his diary, Warnie wrote "the eight-acre garden is such stuff as dreams are make of. I never imagined that for us any such garden would ever come within the sphere of discussion."